← Back
June 17, 2020
The first big hike of the year is always rough, neither my lungs nor legs are ready to climb several thousand feet. I remember thinking "why in the world do I do this" a few times even before reaching the treeline. However, some things are exciting no matter what, especially sunrises on peaks and standing on mountains.
Mt. Yale via Denny Creek is a beautiful hike and if the idea of falling into multiple streams interests you then you're in luck. There are also some pretty great views of Mt. Columbia, Mt. Harvard, and Mt. Princeton.
This was the first time I was using Landscape to record a hike for real and was overall pleased. The battery usage was better than I could have hoped for, I think it went from 90% to 50% over the course of 9 hours on my iPhone 11 Pro. All day recording is really important for my users, so I am super excited about it's performance. There are still plenty of improvements to make, for instance I did see that the calories burned actually went down as we started to hike down the mountain to the car 😂.

Finally, I've been playing with different ways to share a hike from the app and thought that GIFs of the mountain in 3D would be fun and portable.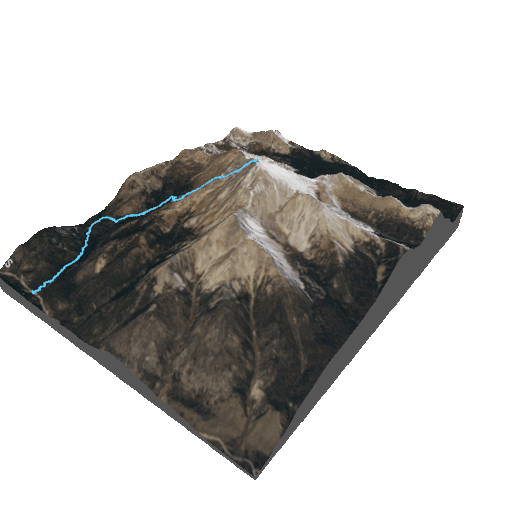 ❖ ❖ ❖