← Back
March 1, 2021
A New Journey
In 2017, I left Ohio for a summer internship in Colorado. I had never seen the Rocky Mountains or even thought of climbing them but my college roommate, who was also in Colorado for the summer, convinced me to give it a try. Foolishly I agreed, and we took on Longs Peak, the sole 14er in Rocky Mountain National Park. Having lived at a higher elevation for many weeks and being in good fitness still wasn't enough to be prepared for such a challenge; it was certainly the most strenuous thing I had ever done in my life.
I wore my Apple Watch passively without recording a workout, it died while hiking back to the trail head.

We took to the trail at midnight making our way out of the tree line and through the boulder field with just our headlamps for light. I remember taking a break and eating granola bars at the keyhole and watching the sun crest over the eastern foothills. It is always in moments like these that you learn things about yourself. I didn't know I had been starving for this kind of adventure. The unknown, the awe and wonder, and landscapes that your eyes can't fully consume.
| | |
| --- | --- |
| | |

Before I left Colorado that summer I also had the chance to climb Pikes Peak. The nature of Pikes Peak being such a massive tourist destination made it a much different experience than Longs Peak. For instance there are bathrooms, water bottles, and doughnuts at the summit. Though the summit was busier and more crowded than others the journey there through Devil's Playground was so enjoyable and pleasant. Over the course of 6 hours the environment changes from a dense and mature wooded forest to alpine tundra and ultimately to a massive heap of boulders that make up the summit. It might be because I'm from the flat lands with corn fields a'plentiful but the novelty of walking through so many biomes in just a morning is so fascinating.
A New Passion
Returning to Ohio I wanted to share my adventures with anyone who would listen. I would describe the terrain and the path through it, show pictures I took, and maybe even get a bit too animated. For something that I cared about and enjoyed so much I could tell that my audience rarely connected with the experience. I wanted to somehow transport them into this vivid memory so that they could feel the same awe and wonder that I lived.

When my wife and I later moved out to Colorado we immediately jumped into climbing the 14ers. We quickly ran up quite a collection of the mountains we had summited. The Front Range took a month, Mosquito took a weekend, and Tenmile took a day (we're currently working through the Sawatch Range). Each peak was unique in its own way but in my head they started to run together. Each memory was so important and meaningful that the thought of losing it almost felt like losing part of myself. It might sound dramatic but when every past week was your favorite week ever it has an impact.

I like to build things, I always have. The obsession started as a kid when LEGO was my entire world and later manifest itself as making mobile apps. I went to school to study computer science and frequently made smaller apps to solve problems, tinker around, or just for the joy of making things. Building an app to collect and share my adventures just felt like something I had to do.
A New Trail
Like any app the early days were rough! It was more of a hobby/tinker project than a business with a plan and direction. The app would read hike workouts from HealthKit and render the related GPS path over a 3D mountain. Early feedback confirmed that 3D mountains were great but reading hikes from Health wasn't common unless you were an apple nerd (Apple Watch was not able to record a workout for a 10-hour out and back climb).
| | |
| --- | --- |
| | |

That cycle continued for a long time. I test something out, get some feedback, turn it back around and keep moving. The app evolved over the course of a couple of years and became more than just a little playground. We're talking all day hike recording with mountaineering specific stats (i.e. percent oxygen, ascent rates,…), listings for a collection of the most visited mountains with detailed info for planning, an awesome way to catalog, share, and relive those adventures, plus a lot of attention to detail to make it a good app. Somewhere in there the app even got a name, Landscape.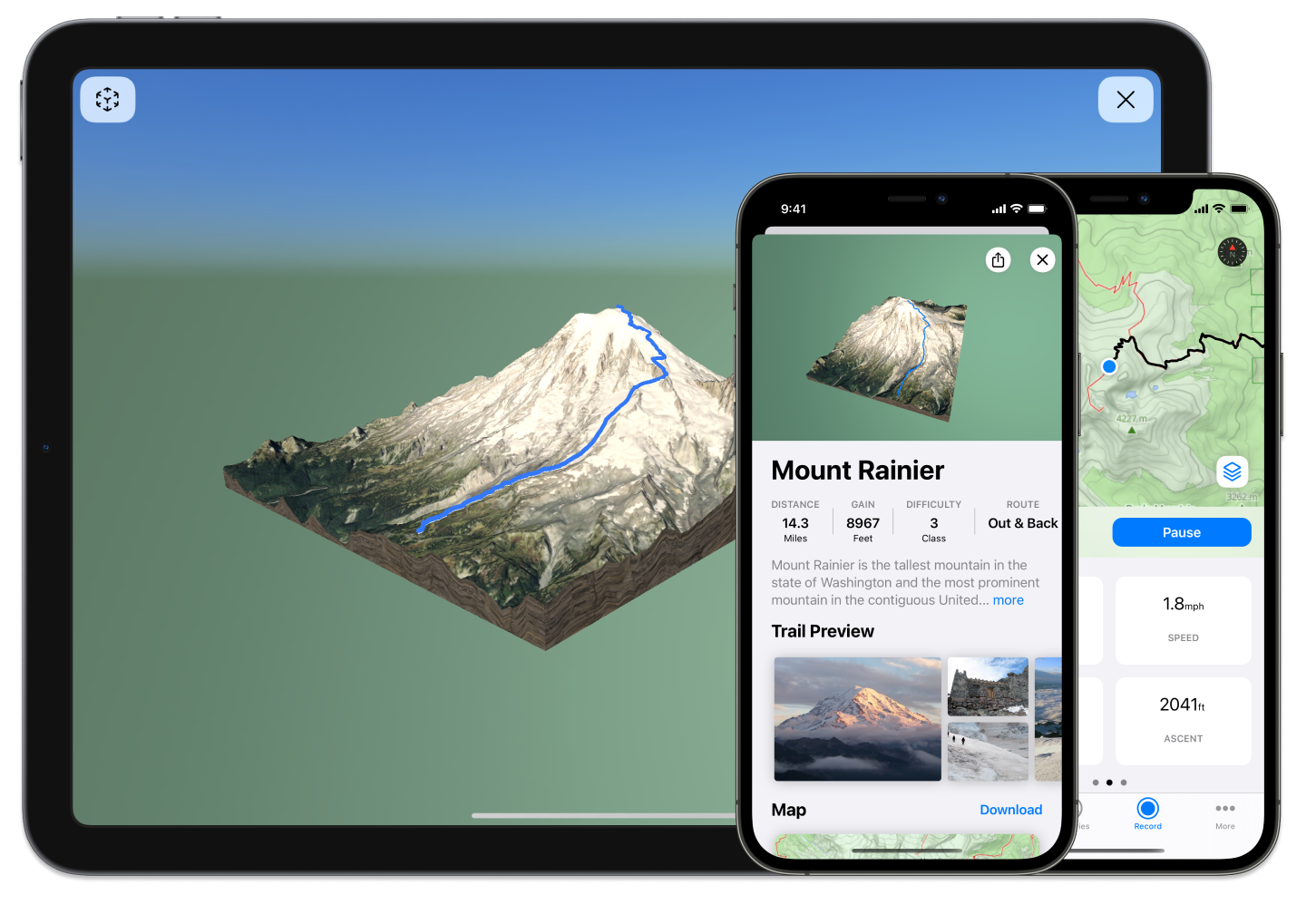 The app is about 2 and a half months away from being released on the app store, and I am so nervous. I know the launch attention this app gets won't make it or break it. Knowing my audience, motivation, and plans keep me focused on the horizon. Though this community of mountaineers and alpinists are so welcoming and worth building for that I want the app to be the best that it can for this big event.
Final Thoughts
All in all I know Landscape has a bright future. I'm excited about my long and short term plans for the app as well as the community I'm serving. If nothing else I will have at least made something to collect and share our adventures.

See you on the summit!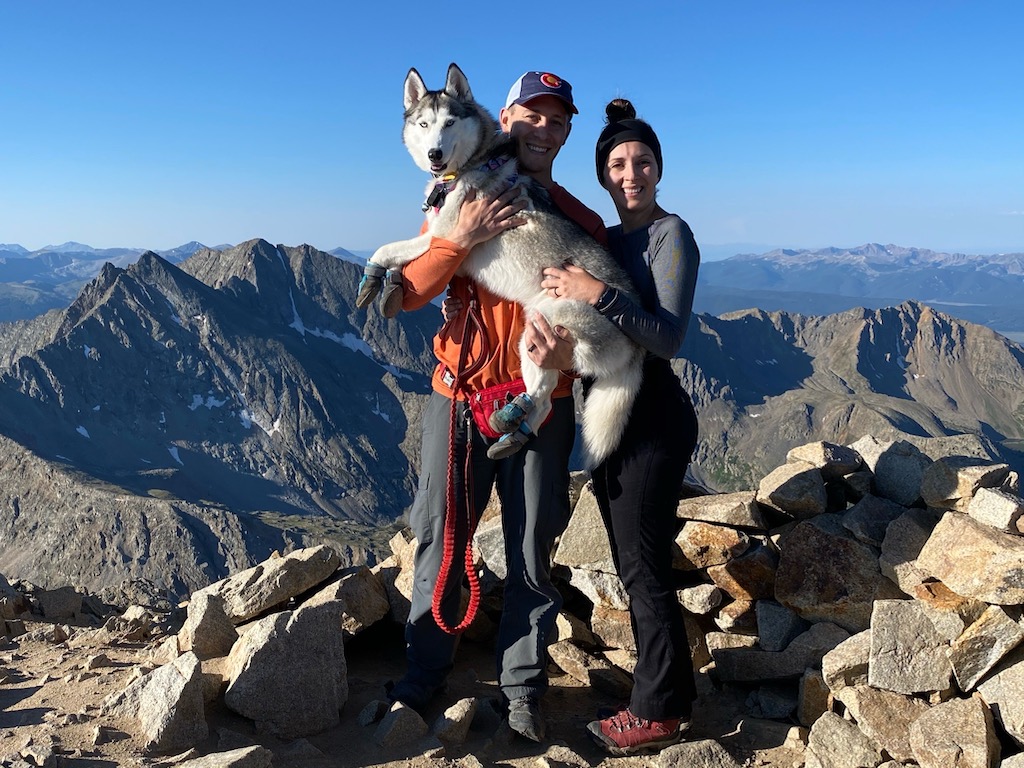 ❖ ❖ ❖